Sola Scriptura: Only by Scripture Sermon Audio Here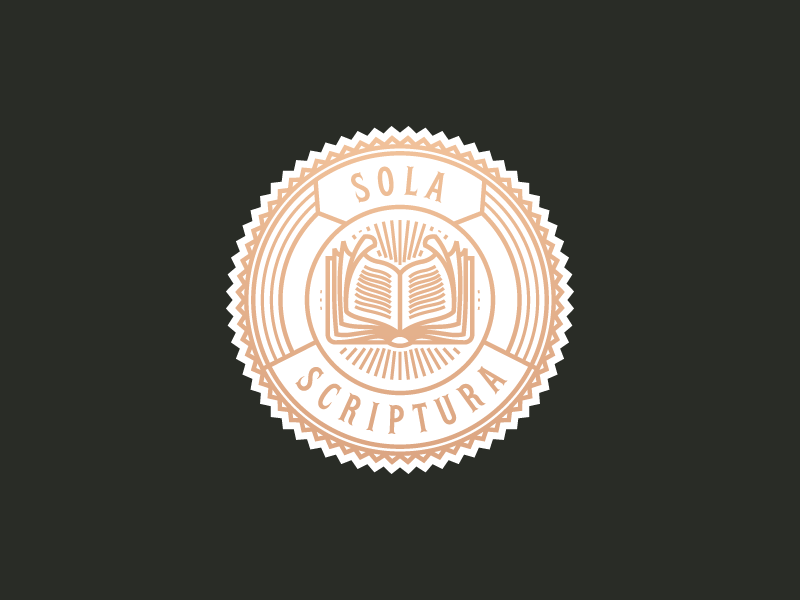 2 Peter 1:12-21
Last October 31st was the 500th anniversary of the Protestant Reformation. I wanted to take a look at the 5 "Onlys" / Solas as we close out this year of study together: Only by SCRIPTURE, Only by FAITH, Only by GRACE, Only by CHRIST, and Only for GOD'S GLORY. Today, we'll look at Sola Scriptura: Only By Scripture.
Recently, I read a book that asked a question like: "HOW do you know WHAT you know", and it got me thinking about Scripture. Why would we, as Protestants, elevate the Word above Tradition, or Reason? Catholics say that Tradition comes first: (I disagree- Jesus studied the gathered Torah of His time). Scientists would say that Reason comes first: (I disagree- sometimes truth isn't obvious, and reveals itself only through ongoing study)
Why Rely on The Word Above All?
It Reminds For The Time ~ 2 Peter 1:12-15
12 reminders good even in solid truth
13/14 we don't know how much time we have
15 recall what's IMPORTANT (ref. Tyranny of the Urgent?)
It Shares What Was Heard ~ 2 Peter 1:16-19
16 We speak what we see
17 God SPEAKS; He's been doing it since the Beginning (bara)
18 He spoke to the writers of Scripture
19 God's Word is our Light (Let there be light)
It Bears Us Up ~ 2 Peter 1:20-21
20 Scripture is NOT a personal viewpoint
21 God's Word carried people along (borne/led/driven)
The Holy Spirit carried along the writers of Scripture; and Scripture can STILL CARRY YOU – Will you let it bear/lead/drive you?