Sola Fide: Only by Faith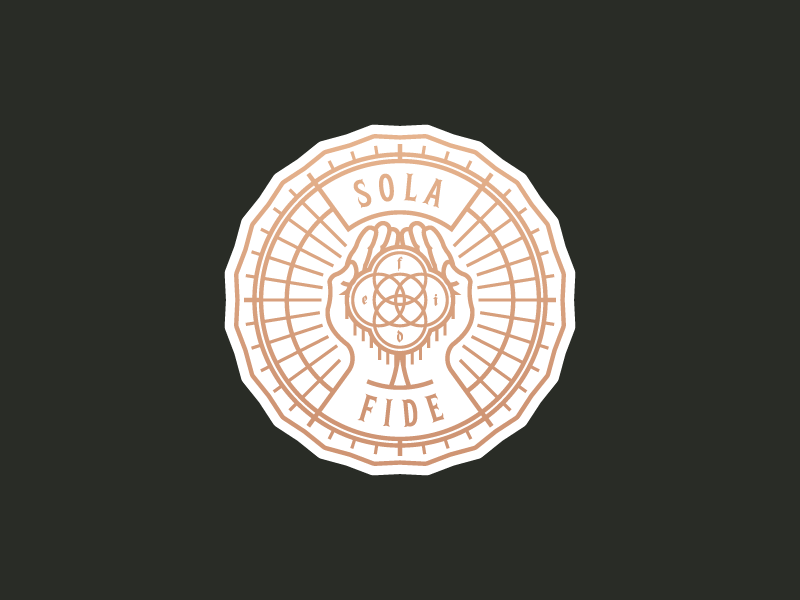 1 Peter 1:3-9
In my junior year, got in as many pictures in year book as possible – FBLA club – but never actually did anything with any of them! Intent does not equal accomplishment. DOING is considered important. Must we DO something to gain faith?
Why such an emphasis on faith ALONE?
Faith is GIVEN (not earned) ~ 1 Peter 1:3-5
3 what job does the baby accomplish to be born? NONE: it's the RESULT of love
4 where is salvation/faith based? NOT in us; it would fail!
5 what fuels our faith? NOT our strength, but God's power
Faith is GENUINE (Provable) ~ 1 Peter 1:6-7
6 "this"-salvation; "trials"-prove through experiment/experience
7 God doesn't test our faith; God already knows its depths. WE TEST IT (2 Corinthians 13:5), and what do we see when we do that? Christ IN us – our hope of glory (Col. 1.27)
Faith has a GOAL ~ 1 Peter 1:8-9
8 faith not based on SIGHT, but GOD'S CHOICE (Eph 2.8-9)
9 "are receiving"= not a one-time thing, not an ongoing thing.
More like a wide receiver on a football team; we're receive because we've been chosen to receive (Jesus is our quarterback???) Eventually, the game will end, and we will be on the winning side. THAT is the content of our faith: JESUS WINS!